11 Nov

FACEBOOK ELECTION HATRED
FACEBOOK HATRED
THE ELECTION OF DONALD TRUMP CAUSED SHOCKWAVES AROUND THE PLANET AND AROUSED THE HATRED IN PEOPLE'S HEARTS
ESPECIALLY ON SOCIAL MEDIA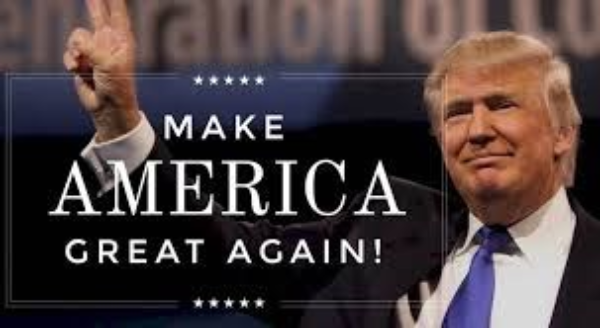 SO WE HAVE A NEW ELECT PRESIDENT, DONALD TRUMP.
IT IS WHAT THE PEOPLE OF AMERICA HAVE CHOSEN.
AMERICA WANTED A CHANGE FROM ESTABLISHMENT POLITICS. 
 Hillary not being elected was a surprise for us all and  I think even for Donald.
YET THE ANTI-TRUMP HATRED IS POURING OUT IS MASS NUMBERS ALL OVER SOCIAL MEDIA.
I made the decision the day after the election  TO WELCOME THE NEW CHANGE (even if I voted for Hillary BECAUSE BERNIE AND TULSI WERE IN THE TEAM) .
I TRIED TO SEE THE BEST THINGS ABOUT THE SITUATION AND THE GOOD THINGS THAT WERE AVAILABLE (as good things I believe are available to us any moment, even in the most dire circumstances.)
THEN I MADE THE MISTAKE TO POST THESE SENTIMENTS ON FACEBOOK.
I STARTED A WAVE OF HYSTERIA.
 I WAS CONDEMNED BY SO MANY OF MY 'SO CALLED FRIENDS' RELATING ME TO SEXISM. BIGOTRY AND RACISM. I felt as though I was surrounded by a blood-thirsty pack of wolves that were ready to descend on their prey.
TO OPEN THE HATRED IN PEOPLES HEARTS WAS NOT THE POINT OF MY POST.
My message was my own personal way of dealing with what is AS IT IS and simply an expression of my own sentiments – – to try to take the good and not the bad.
BUT ALAS NO, THE LEFT WING HAS COMPLETELY OVERRUN THE LIBERTY OF AN INDIVIDUAL'S FREEDOM OF SPEECH ON SOCIAL MEDIA.
IF ANYBODY DISAGREES WITH THE LEFT WING THEN YOU WILL BE CONDEMNED AND CRUCIFIED (REMIND YOU OF ANYBODY?).
I KNOW IN MY HEART THAT THE GANG OF WOLVES only had hate in their heart BECAUSE IN MY MIND THE HATE ALREADY EXISTED BEFORE.
HATE IS SOMETHING INSIDE A PERSON,
NOT BECAUSE OF A PERSON. 
THIS IS MY POINT. 
THE DESTRUCTIVE AND NEGATIVE VOMIT ON FACEBOOK REFLECTS THE HEART OF A HUMAN.
IF ONE REALLY WANTS TO CHANGE THE WORLD AND BE PEACEFUL IT STARTS WITH YOURSELF
AND
EVEN IF YOU THINK YOU HAVE A DICKHEAD OF A PRESIDENT WELL NOW YOU HAVE TO DEAL WITH IT IN THE BEST WAY POSSIBLE.
AS GANDHI SAID AN EYE FOR AN EYE MAKES THE WHOLE WORLD BLIND.
IF YOU WANT TO DEAL WITH TRUMPS HATE BY HATE THEN WE REALLY DO HAVE A PATHETIC WORLD. 
BE THE CHANGE.
MAKE THE BEST OF YOUR DAY.
SEE THE BEST IN PEOPLE.
YOU ARE ALL BEING SPIRITUALLY CHALLENGED.
I REMOVED MYSELF FROM FACEBOOK THE PAST FEW DAYS AS I FOUND THE DOOM AND GLOOM 'SKY IS FALLING' HYSTERIA JUST WAY TO NEGATIVE.
IF THE WOLVES ARE STILL HUNGRY FOR BLOOD THEN THEY WILL KEEP HUNTING UNTIL THEY ARE FULL.
IF YOU ARE AFFECTED BY HATE AND DEAL WITH IT BY HATING… WELL THEN WE TRULY HAVE AN F'D UP WORLD.
SO I DIDN'T BLOCK YOU ON FB I JUST MADE A BETTER CHOICE 🙂
PEACE AND LOVE TO ALL.
MAY YOUR HEARTS BE FULL OF JOY AND MAY YOU MAKE THE BEST OF YOUR DAY.
MAKE YOUR OWN LIVES GREAT AGAIN
PS. thanks to my friends who did see my message and supported me even if we have the same or differing views. 
WITH LOVE, LESLIE